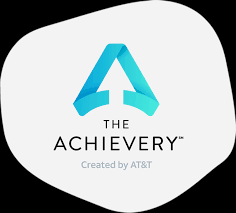 Created by AT&T in collaboration with Warner Bros, The Achievery is a free digital learning platform designed to help  educators, parents, and caregivers engage K-12 students everywhere they learn – at home, in the community, and the classroom. It helps connect students to a new world of digital learning through a variety of subjects including:
English, Language & Arts
Social Emotional Learning
Technology & Engineering
Digital Arts
Maths
Science
Digital Literacy
All lesson plans featured on The Achievery are created by leading education nonprofits, aligned to academic-standards and reviewed by education experts. And iKeepSafe is proud to be one of the contributors. 
Users can find iKeepSafe resources in The Achievery by searching for digital literacy curriculum for younger grades. iKeepSafe has been at the forefront of these topics for the past decade, and are trusted internationally. The iKeepSafe mission aligns with that of The Achievery to develop high-quality, exciting learning content, lesson plans and activities, to make distance learning more engaging and effective for students, and encourage more families to get connected as we work to help bridge the digital divide and narrow the homework gap. The digital divide is the gap between those who have access to the internet and online resources and those who don't.
iKeepSafe will be contributing additional resources over the next several months, so be sure to continually check back to take advantage of the updated and fresh content.
https://www.theachievery.com/en