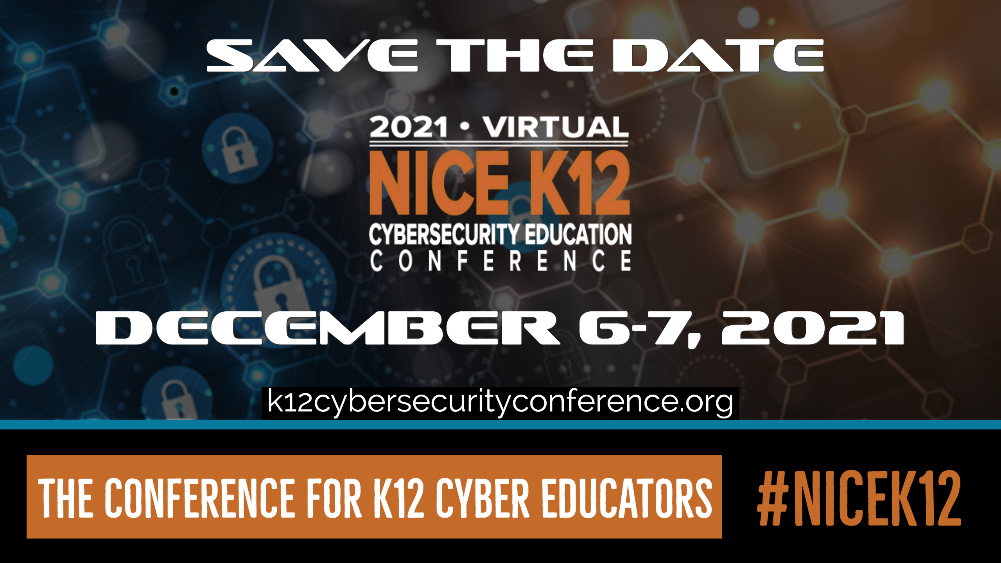 [Washington D.C., February 23, 2021] iKeepSafe, together with the National Initiative for Cybersecurity Education (NICE), announces that for a second year, the NICE K12 Cybersecurity Education Conference will be a fully virtual event.
In an effort to be mindful of the continued disparate impacts of COVID-19 to include health concerns, travel restrictions, budget impacts, and based on the conference's continued commitment to equity and inclusion, the Conference will once again bring its community spirit and networking energy to an inspiring and engaging online space.
The NICE K12 Cybersecurity Education Conference, previously slated to take place in St. Louis, Missouri, will now be a virtual experience on December 6-7, 2021 where attendees will engage with cutting-edge presentations, networking, and resources—all from the safety and comfort of their home or office. During this exciting virtual event, attendees will:
Participate in live interactive breakout sessions led by industry experts
Hear from inspiring keynote speakers
Explore the virtual exhibitor hall, where they can schedule one-on-one meetings with exhibitors and discover the latest technologies, products and services
Connect digitally with presenters and peers to network, share ideas, and discuss best practices
Have access to event content for up to one year after the event concludes, providing an on-demand experience accessible to all schedules
For more details about why the decision was made to hold the NICE K12 Cybersecurity Education Conference as a virtual event again in 2021, click below.