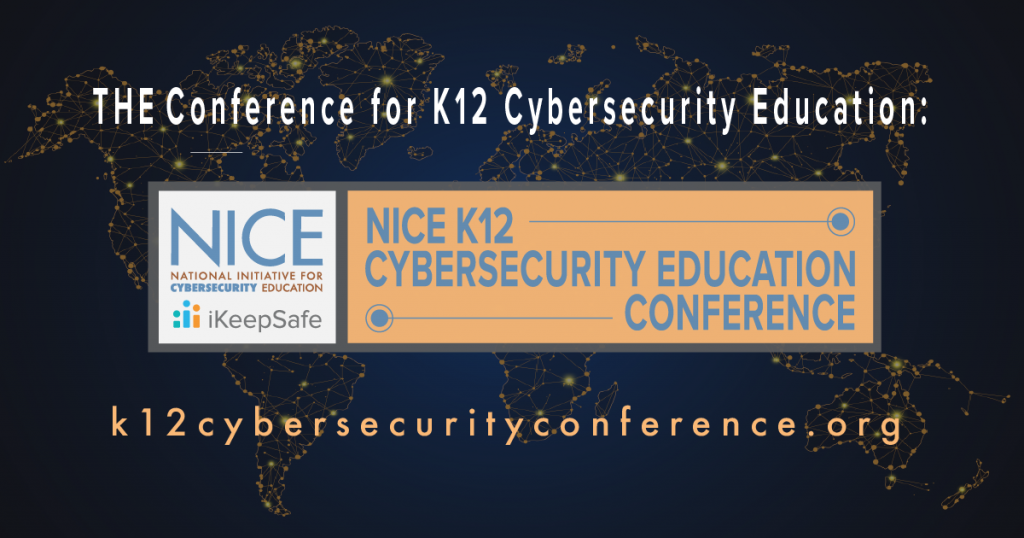 iKeepSafe is thrilled to continue partnering with the U.S. Commerce Department's National Institute of Standards and Technology (NIST) to assist the National Initiative for Cybersecurity Education (NICE). Our collaborative goal is to build a K12 community that inspires cybersecurity career awareness with students in elementary school, stimulates cybersecurity career exploration in middle school, and enables cybersecurity career preparedness in high school.
Through a competitive process announced in April, iKeepSafe was selected to manage the NICE K12 Cybersecurity Education Outreach Program for the next five years. The effort will include a year-round communication and engagement strategy that culminates in the annual NICE K12 Cybersecurity Education Conference. Outreach efforts will be focused on national and regional partnerships, international partnerships, and steady community outreach.
iKeepSafe is the current incumbent coordinating and organizing the NICE K12 Cybersecurity Education Conference and over the past four years has strategically expanded conference offerings to create an attendee experience uniquely tailored to the K12 audience. This format includes hands-on pre-conference workshops, events for local middle school age girls, pre-conference tours, and National K12 Cyber Signing Day – a unique, high-energy event highlighting high school students who have signed on for paid internships and industry who are recognizing emerging talent.
Learn more about the NICE K12 Cybersecurity Education Conference at www.k12cybersecurityconference.org.