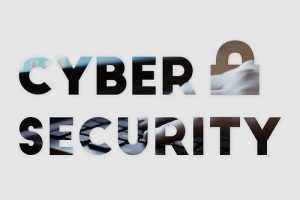 Cybersecurity workers protect our most important and private information, from bank accounts to sensitive military communications. However, the cybersecurity industry is growing so quickly, there will be more jobs in the near future than people to fill them! In fact, there is a dangerous shortage of cybersecurity workers in the United States, and it's putting our digital privacy and infrastructure at risk.
According to Cyberseek.org, from April 2020  through  March  2021, there were 144,700 openings for Information Security Analysts, but only 131,000 workers currently employed in those positions – an annual talent shortfall of 13,700 workers for cybersecurity's largest job. There are 319,720 additional openings requesting cybersecurity-related skills, and employers are struggling to find workers who possess them. On average, cybersecurity roles take 21% longer to fill than other IT jobs.
As the host to the NICE (National Initiative for Cybersecurity Education) K12 Cybersecurity Education Conference, iKeepSafe aims to help cultivate the cybersecurity workforce of the future. As part of that initiative, iKeepSafe developed Cybersecurity Superstars classroom activities specifically to foster discussions between adults and young students (K-3rd grade) about the exciting opportunities available in the cyber-related field. It's never too early to learn about careers in cybersecurity!
Cybersecurity Superstars builds on iKeepSafe's award winning Faux Paw book series. Students learn how Faux Paw the TechnoCat and the other characters navigate online safety and the digital world in an age appropriate way that ignites their curiosity about the opportunities available in cybersecurity jobs.  For example, the Faux Paw Cybersecurity Superstars activity page packet consists of:
A coloring poster, 
Secret code activity, 
Discussion questions, 
Word search page, and a
Supplemental singalong page
The activity pages reference the books/videos Faux Paw's Adventures on the Internet, Faux Paw and the Dangerous Download, and Faux Paw and the Unfortunate UploadThe videos and activity pages can be downloaded for free at https://ikeepsafe.org/faux-paw-the-techno-cat/.
To learn more about the NICE VIRTUAL K12 Cybersecurity Education Conference taking place on December 6-7, 2021, visit https://www.k12cybersecurityconference.org/