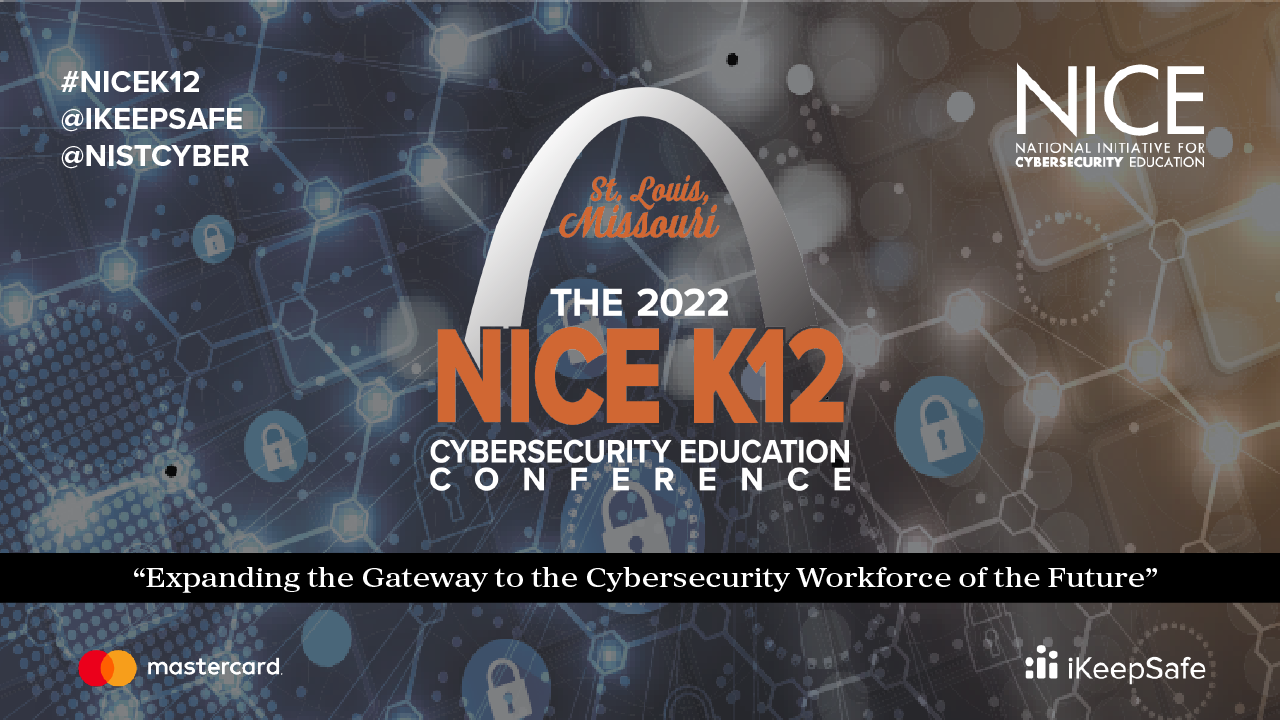 iKeepSafe was thrilled to once again host the NICE K12 Cybersecurity in Education Conference. We worked in partnership with the National Initiative for Cybersecurity Education (NICE) under the U.S. Commerce Department's National Institute of Standards and Technology (NIST).
The event was the culmination of a year's worth of planning and anticipation. And it was the first time in three years that we were able to meet IRL (as opposed to virtually) as a group of educators, administrators, curriculum specialists, students, and professionals! It felt great to connect face-to-face with such a dedicated group of individuals. The conference and everyone who attended share the collaborative goal to build a K12 community that inspires cybersecurity career awareness with students in elementary school, stimulates cybersecurity career exploration in middle school, and enables cybersecurity career preparedness in high school.
This year's event was jam-packed with keynote speakers, presentations, panels, and break-out sessions covering five tracks:
Track 1: Increasing Cybersecurity Career Awareness
Track 2: Engaging Students Where Disciplines Converge
Track 3: Stimulating Innovative Cybersecurity Educational Approaches
Track 4: Promoting Cybersecurity Career Pathways
Track 5: Promoting Cyber Awareness
The conference agenda featured over 100 speakers in St. Louis plus additional on-demand videos that will remain available to attendees for three months. Of course, in addition to the sessions, there were abundant networking opportunities including an evening social, discussion boards, social groups, one-on-one meetups, and gamification built into the agenda. A highlight of the week was the Beer and Breadboarding Evening Social where many new friendships were kindled and old friendships were strengthened. 
As the conference host, iKeepSafe appreciates the speakers, attendees, volunteers, and of course our sponsors. Thank you! We hope that anyone who was unable to attend will be able to come to next year's conference, which will be held in Phoenix, AZ on December 4-5. Be sure to check the NICE K12 Cybersecurity Education Conference website for more details to  come!